If you're familiar with us, you know that we provide social media management for big and small businesses. Some people are familiar with social media and see its benefit, some have no idea what it is, and some people think it's a waste of time. Of the people that have social media accounts, some prefer Facebook and some prefer Twitter. There are significant and different values to all forms of social media, and they work best for a business when you use as many as you can get your hands on (or fingers I should say). When we say "forms of social media" we are speaking of Facebook, Twitter, LinkedIn, Pinterest, Google+ etc. In this blog we will be discussing the unique values of the three most popular; Twitter, Facebook, and LinkedIn.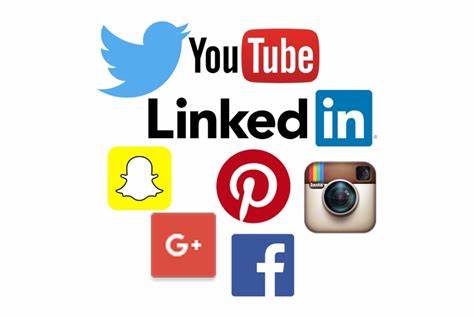 Twitter
Twitter is ideally used for conversation between the business and its customers/followers, and also with other businesses. Twitter can be a very good platform for enhancing customer relations. Traditionally, customer service is limited to a 9-5 schedule and it can be difficult with the different time zones. However, Twitter offers a global and interactive platform which makes you accessible at all times. People can also use your name/brand in a sentence (called a tweet), thus representing you in the process and showing your name/brand to everyone that follows them in somewhat of a viral effect. If someone follows you, they see every tweet you post until the day they stop following you.
Facebook
Facebook is best used for the growth of your business. Facebook followings are getting bigger and bigger and companies are beginning to do less traditional advertising and focus more on Facebook. This alone is truly extraordinary because it represents a significant change of an era, free advertisements on Facebook are becoming more lucrative than television ads…but that's not what we're here to discuss. Facebook enables small businesses to develop a tone and build a personality far beyond the constraints of an infomercial or billboard. Facebook is just what it says, a face for you or your business, and as cliché as it sounds…it's whatever face you want it to be. Facebook promotes conversation between you and your fans.
LinkedIn
LinkedIn allows you to connect on a professional level with peers or colleagues and promote your business. LinkedIn increases the visibility of your business by creating a company profile. Company profiles give members an opportunity to view information about a company and can learn about you as well as promote you. It's a place where people you know, people you have worked with, or people who are familiar with your brand can connect with you and recommend you. Recommendations are the most looked for feature when viewing a new profile and are a great way to gain new clients. When other professionals connect with you they may remember the great job you did for them and promote your business on your page or a group, yet again advertising for your business through social media. LinkedIn also gives the ability to enter groups where professionals converse about whatever they want, relative to the name of the group as somewhat of a social media version of a chat room.
We have entered a time period where word of mouth through social media can be more powerful and lucrative than an ad on television. Each one of these forms of social media is unique for their own reason, but all of them are beneficial for your business. There is evidence that social media is working for businesses and more people are beginning to see this. We hope that this cleared up any questions for you, but if it didn't you can contact us any time. Social media is what we do, we do it well, and we would be happy to get your business on board.
Unless you want huge youtube hits, publicity and directed traffic, people have to concentrate on building audiences first or viewers as YouTube asks individuals. So, Buy Real & Active YouTube Subscribers. A YouTube subscriber are those who have chosen to support your platform and material to maintain your recent videos fully updated. However, this can be simplified by the buying subscribers for the brand and optimize it's reach to people at large which will help not only in brand recognition but sustainment too.