What's Meditation?
Meditation is the art of holistic reflection of oneself, taking some time away from the hustle-bustle of daily life. It's a journey, inwards, where you discover your true self and attain inner peace. Meditation is becoming aware of your thoughts, your conscience, your unconsciousness, so that you are able to think more clearly, give more attention and learn to be at peace with yourself.
Where did Meditation originate?

The earliest recorded history of meditation comes from the texts written by tribes in south India in between ten to fifteen thousand years ago. Its exact origins are still debated by scholars, but it's known that meditation was a widespread phenomenon. When the tantric meditation was developed by the yogi Shiva seven thousand years ago, it slowly became an integral part of Taoism, Buddhism, the Tibetan, And Zen varieties and Sufism.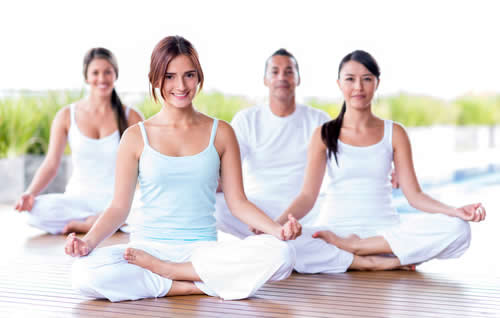 People can now master the art through online meditation; for those who don't have time to be physically present for classes. There are tons of resources and courses available online, and people can enroll themselves for any of them depending on their requirements. These courses are exhaustive starting from the first class, giving an in-depth knowledge about meditation, and the course is broken down into fragments so that it becomes easier to make it a routine in your daily busy life.

Here are some tips before you take up meditation:
You must set aside a place, where you can perform meditation with minimal distractions. If you have a separate room, that's splendid, but you can also use a corner of your bedroom. Also, you might like to:
Place a low lying table, covered with a light cloth
Burn a candle on the table, place a vase of fresh flowers if possible
Light some incense. Together this'll create a great atmosphere.
Your meditation takes place through your body, so it's only proper that you prepare your body physically
Take a shower, if not possible at least wash your hands and face.
Wear clean and loose fitting clothes.
Remove your shoes before you begin.
Sit relaxed and sit straight. There's no need to be in a yogic position. It's fine if you can sit on a cushion on the floor, or a meditation stool or chair is perfectly alright too. You must ensure that your back is erect at all times.
Slow and steady wins the race
In the beginning, allotting five minutes will suffice. It's not advisable to overdo it from the start, take it slow so that you slowly cultivate it into a habit. Don't try to have any expectations or what the meditation 'experience' should be, instead try to perform it as sincerely and as soulfully you can.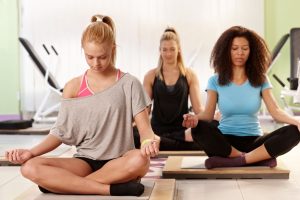 Make an appointment with yourself everyday and try to perform meditation at the same time each day. Just as you feed your body to nourish it physically, meditation nourishes you spiritually. The best time to do it is early in the morning, you can also do it after you come from work, and this can serve as a stress-buster.
Finally, you Remember that it's you who's meditating, it's you who is experiencing new things, thoughts, and it's you who is discovering your new self. You are the most important ingredient in the whole process. Have faith in yourself.