If you want to hack any social media accounts, you want to do it through the most effective way possible. Of course, you want to achieve your goal of getting a solid access to your target account. This includes Instagram accounts that you want to hack as well. Thus, you should know how to hack Instagram account using InstaPort, for you to have an efficient way to hack any Instagram accounts you want!
How Can InstaPort Help You Hack Instagram Account Effectively?
InstaPort is an online hacking app that can help you hack your target device and the social media apps that it uses. This definitely includes Instagram as well, and it is very convenient for you to use in hacking.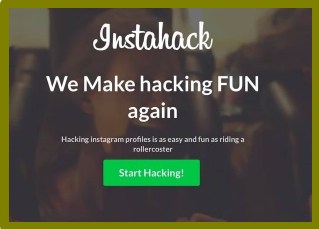 What makes InstaPort a good choice for a hacking app is its convenience in usage. You just have to download and install it up, then follow easy set of instructions to setup an account. Indicate some details about your target device, for you to start viewing its data and contents right away.
The stuff InstaPort can reveal to you includes Instagram details of your target. This even includes its Instagram password, which can give you full and convenient access to such account. Moreover, you do not have to worry about you being detected by the user of your target account because InstaPort assures you of high anonymity as you use it up. Just do not post anything using your target account though, for its user not to spoil your activities.
You just have to download InstaPort from its official website, and install it in the device. If necessary or when the installation is not permitted, you should root your device too. After which, you can start to hack Instagram account that you want, without too much hassles and with full efficiency.