Business VoIP calls are the most popular solutions that a number of business owners are opting in for these days. With the advancement in technology, internet speed and reduced prices, here are the benefits of VOIP that make it so popular.
Benefits:
Cost
One of the major reasons business VoIP systems are so popular is because of the cost factor. VOIP is a lot cheaper in comparison to traditional calling methods and it helps a business owner save a huge amount on phone bills. It is one of the best solutions for businesses that have high call flow ratios. The system does not use your phone line to connect calls and instead uses the internet which makes long distance calls very cheap. This system is common in BPO's and call centers.
Better Service
Another benefit of using business VoIP systems is the quality of calls that it delivers. While phone lines often cause a lot of disturbance, VOIP systems are clear and do not lag or cause call drops. This makes it the most efficient way to provide customer service. Not only does it make it easier for your employee to handle a customer, it also keeps the customer a lot happier since they get better solutions in a less amount of time.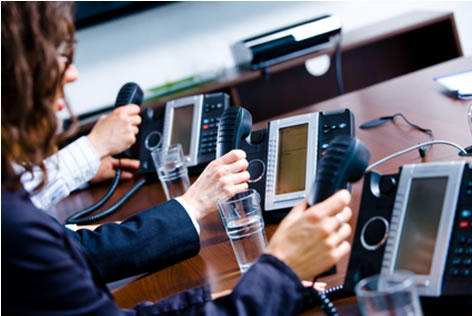 Portable
You can move business VoIP systems wherever you want. It is one of the best solutions for businesses that are growing and need to shift their staff from one place to another. All you need is a computer system, an internet connection and a headset and you're good to go. Installing VOIP systems is very simple and some VOIP providers even send across their service agents to assist you in installing it if you're new to the system.
Comfort
Business VoIP systems are very comfortable to use. Employees no longer need to hold the receiver in their hands while speaking to a customer. This enables them to browse through their computer in a more efficient manner and provide the customer with all the solutions they need faster. With VOIP, your employees will not find the need to place the customer on hold for small queries since they can use their hands to access their systems while on a call. Customers too feel a lot better when they get solutions at a faster rate and they end up feeling good about your business which is great for success.
Service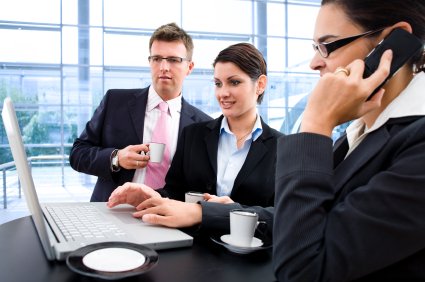 Business VoIP systems provide amazing service. They provide you with a complete record of the number of calls made, the number of calls received, the number of calls missed and the complete record of the performance of all your employees on a daily basis. This helps you to keep a check on the performance of your employees and it helps you pick the ones that are not performing well as well as the ones that are performing well. You can motivate your team based on their weekly performance and this gives them a reason to perform better each week.
Global Access
Business VOIP systems provide you with cheap calling rates all over the world. There is no boundary to the places you can call and this is one of the best features for business who already have a global presence or are looking to establish one.
VOIP is extremely useful which is why it is so popular these days. If you have a high call flow, it is time you considered switching to VOIP for lower calling prices, better performance and happier customers. This is one of the best solutions for calling at any organization and it also helps your business to grow.