People today spend most of their time on their computers which affects their posture in the long run. Not sitting up correctly can create some major problems for your back and neck and this will eventually lead to unbearable pains that will limit your movement and your work. In order for you to ensure you don't suffer from these pains you need to sit in the right posture. However, while you're working focusing on your posture is the last of your concerns and before you know it you've fallen victim to the pains that come with a bad posture. One of the most effective ways to help cure this posture problem is investing in a good quality posture corrector.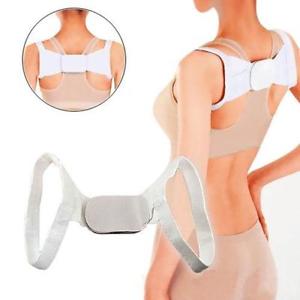 You've probably had that moment when your mother came up to you and told you to stand up straight without slouching over. While you might do the same to your kid someday, it's a lot more difficult to ensure your kids have the right posture considering the amount of time they spend playing video games and games on your Smartphone bending over or leaning in the wrong way on your couch. A poor posture is common these days and while it affects the way you look, it also affects your back and neck. In order to avoid these problems at a later stage in life it is important to take control now.
What Is A Posture Corrector
A posture corrector can mean many things. It could be a harness you wear around your back, a belt or a brace. While the belt was quite famous in the early days, its bulky look made it fade out. People found it embarrassing to be caught wearing a belt to rectify their posture. Kids these days have posture problems and you can't get them to wear a belt to school. The best thing to do in such situations is to invest in the right kind of posture corrector which is a brace. These braces can be worn under your clothes and nobody will ever know you are wearing one.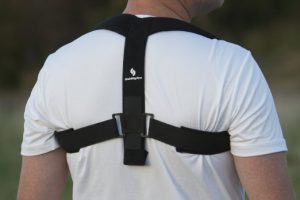 The Benefits
Firstly, unlike belts the brace is a posture corrector that is really slim. You can get your kids to wear it under their clothes and nobody will make fun of them. It helps them stand up straight and corrects their posture problems from a young age. This ensures their spine is aligned correctly and they will not have any back problems while growing up. Posture issues are more common in women as compared to men and when girls begin to witness changes in their bodies, they begin to slouch. There are posture braces that are in the form of bras as well which these young girls can wear. It helps them stand correctly and ensures they grow well.
The right posture corrector will ensure your posture is right and you will stay away from all the pains that a bad posture can cause. It also ensures you stick to the right posture for a lifetime thus avoiding these problems for life.