What are futons?
Futons are known to have originated in Japan. Futons are traditional Japanese quilted mattresses which the Japanese used to lay on while sleeping. Futon usually refers to only the mattress, but the bedding set consists of both the mattress and a duvet. These futons can be folded and kept aside during the day, and are taken out during the night.
We are however interested in western-futons as they are more widely used in today's world.
Western futons are very different from their Japanese counterparts. The western futon comes with a wooden or a metal frame and the futon sits on it. It serves a dual purpose as it can be used as a chair or a couch. The frame usually folds in the middle and flattens to double-up as a bed. The western futons are filled with foam and batting and are usually larger than Japanese mattresses. They are used as a substitute for beds or any other kind of furniture. The futons are often sold in the form of a set which consists of both the mattress and the frame. Nowadays futons are sold with changeable covers so that people now have the option to choose from a variety of colors to complement their decorating tastes.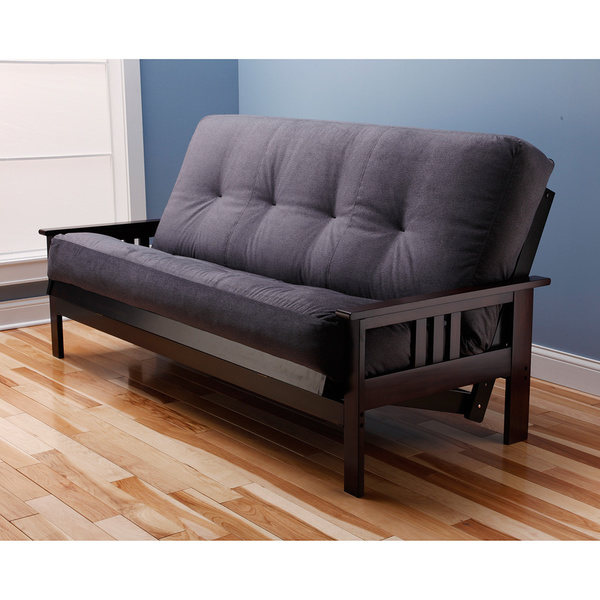 Factors needed to be considered before buying a futon:
Sure a futon can be bought for as little as 100 dollars but is it worth it? What you will get is a cheap metal frame futon that won't last long. So the questions that you need to be asking are: Who do you want it for? Who's going to be sleeping on it? Is it going to be a child or an adult? Or is it going to be the whole family? These are the types of questions you would want to ask to buy the perfect futon for your needs. A good mid-range futon is available in the 500-700 dollars bracket, and if you are willing to stretch your budget a little you could buy futons worth 1000 dollars which come with a wooden frame and a foam mattress. Futons are easily customizable and do not take much space making it the perfect choice.
These factors will help you in selecting the perfect piece of furniture that will not only serve the intended purpose but also add a little spice to your decor.
There are futons for sale in almost every major departmental store. Futons are even available on the internet. There are clearance sales happening all the time so you might even land a good deal on your purchase. Here are some websites that are leaders in the futon world –
Overstock
Walmart
IKEA
Pepperfry
Amazon
eBay
sears
Target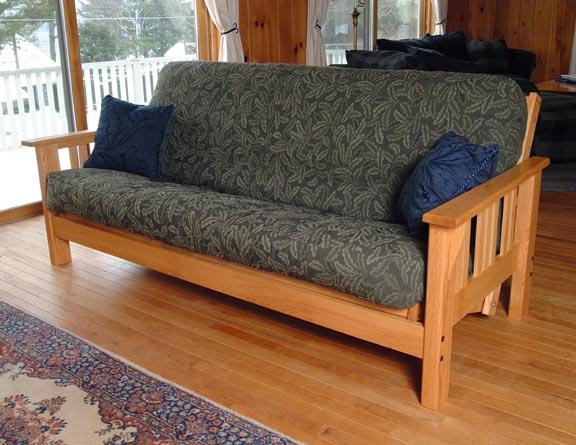 If you are looking for something exquisite, that will up the style quotient of your house by a good notch, fret no more, as I list some of the top bedding sofas that simply oozes style and will be the first thing that people notice when they visit you.
Fizz Foam Fold Out
It's raven black color and extremely soft pillows will never want to make you leave. All under 200 pounds! It can also be used as the occasional bed.
Cuba futon
Neat and Swedish in design, this futon is perfect for your office or a spare room. It acts as a comfortable sofa and also folds out into a bed whenever you want. It's priced at 250 pounds.
Doc Bunkbed
Yes, you guessed it right, this sofa in the day can have two kids fighting over as to who gets to sleep at the top in the night, as it doubles up as a bunk bed. It's slightly on the expensive side but it's totally worth it.