As harsh as it sounds, divorce is very common these days and a number of people are separating after years of marriage. While couples without kids don't find it tough to move on, couples that have children might find it tough to move on. While parents still manage to part ways, children often get depressed and it takes a toll on them. kidsafterseparation.com is a great website that enables parents to help their children cope with divorce and helps them understand that it is for the best. If you're a parent and you're thinking of separating from your spouse, but you don't want your child to feel uncomfortable, here are a few ways kidsafterseparation.com says can help.
Tell Them You Still Love Them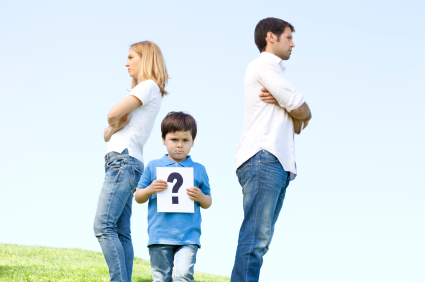 One of the main problems that children of divorced parents face is that they are not loved or they are the reason for the separation. You need to make sure your child understands that they are loved by both of you and that it is not because of them that you are parting ways. Make them feel loved and ensure you look happy when in front of them. Comfort them and ensure them that you will always love them and be there with them no matter what. Do not let them feel responsible for the steps that you and your partner have chosen to take, instead let them know that it is something that you have mutually decided and it is for the best of you and your partner.
Don't Lie
Don't hide the harsh facts either. The sooner your child learns about the problems and the separation, the better it is for them. Do not keep them in the dark. They are part of the family, and when the family is breaking up, they need to know about it. Tell them how you feel and tell them why you think that a divorce is in the best interest of the family. Ask your child their opinion too and let them know that you will do everything it takes to keep them happy even though their parents are no longer together.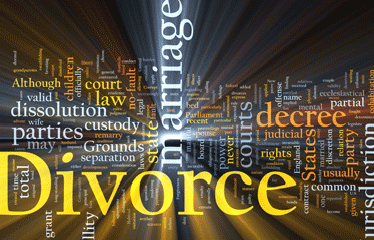 Always ask your child which parent they want to live with, and if they want to live with both, explain to them that although it is not possible, both of you will take out as much time as you can to spend time with them. It often gets tough to choose which parent will stay with the child and which one can visit or take the child home on holidays. This is a tough choice and it is something you need to decide with your partner. It is always best for the child to stay in the current home that you share with your partner since there will not be too much that will change in your Childs life. A new home, school and the fact that one parent has left is hard for a child to handle.
When needed, seek help from family members too. This can help the child get some time off while you and your partner go through the divorce.