When it comes to improving the quality of sleep, the first thing that comes to mind is usually one's bed and mattress. It is important to have a firm, supportive mattress yet, another item many take for granted which can greatly ensure you are well rested, your neck is greatly supported for a good night's rest is you choice of pillow.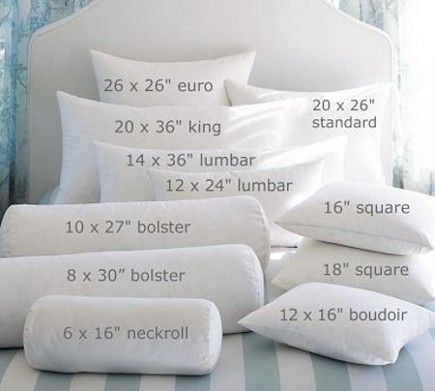 Here are some great tips to choose the best pillow for sleeping;
Sleeping style – It is important to consider what sleeping position you adopt to choose an ideal pillow for you. If you sleep on your side, you can choose a medium to high thickness pillow or a memory foam pillow. If you sleep on your tummy, then a soft pillow might be ideal. For those who sleep on their back, an orthopaedic pillow is ideal and if your positions are a mixture of all then a medium thickness pillow will do.
Health concerns – If you suffer from allergies, one ideal pillow would be a feather pillow or a quality down pillow would be great. These pillows have been proceed to remove any allergy causing particles. If you are allergic to feathers, you can choose any pillow with synthetic fillings like memory foam or microfiber.
Budgets – There are a variety of pillows available for every budget. Keep in mind that cheaper the pillow, the less they will last. They tend to lose their shape and support and this will greatly reduce your quality of sleep. Choosing an average priced pillow might be the best choice in the long run. Keep in mind sometimes the most expensive pillow might not be the most ideal for you so it might be a better idea to buy a mid-priced pillow and finding one which suits you.
Sleep problems – Are there certain sleeping conditions you have which may influence the choice of pillow? For example, if you have neck pain, an orthopaedic pillow offers special neck support while if you have back problems, you can look for pillows which help with spine alignment.
Conclusion
Use these tips to choose the best pillow for sleeping.