Truth be told; hitting a baseball is one of the hardest things you could try today, and the worst part, it gets even harder the older you get. While learning and maintain the proper fundamentals of hitting the ball is not easy, it is important to practice them if you want to become consistent hitter. If you love playing this game and you would want to take your hitting skills to another level, here are a few hitting tips that will refine your swing and make you a great hitter.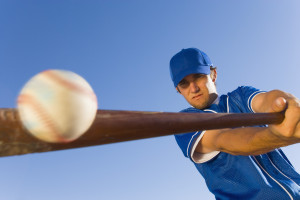 What you need to keep in mind
Your hands, feet and head are keys to hitting success. If you can move or position them correctly, you will put yourself in a better position to rack up hits. If you want to become a very consistent hitter, here are a few of the things that you need to keep in mind at all times.
Hands
When you are moving your hands toward the balls, do not immediately extend your arms or even try pushing them forward. Keep them right at the back to allow you to generate more energy with your legs and core before bringing your hands through.
Feet
Your feet are actually the foundation for maintaining balance throughout your swing. For you to track the ball accurately, balance is crucial. The stance should be comfortable.
Head
Your head should be still throughout the swing, and you could maintain this through out the swing hitting becomes much easier.
3 Great Hitting Drills You Could Make Use of Today
Whether you are a professional player or you just love playing the game at your own free time, the following are top three easiest hitting drills that will improve your game.
The soft Toss
This t ball throwing drills can be of great help to your trigger mechanism and timing; when it is properly used, you will develop an easy fluid swing. Ideally, you need to take your stance and then have a friend toss balls to you from behind a wall; get his or her to throw just a short distance and just off to the side in front of you. When the person tossing the balls bring backs his or her arm, you should start the backward motion and as his arm start moving forward and be ready to hit the ball. This will help you simulate off speed pitch and maintain balance.
The short to bar
You have probably heard a friend being told; you should be short to ball and long through it' and kept wondering what it all meant. Being short to the ball means hitting the ball in the first A or 1/3 of the way, in to the swing then accelerating through the ball to the finish. These are easy hitting drills that will improve your skills.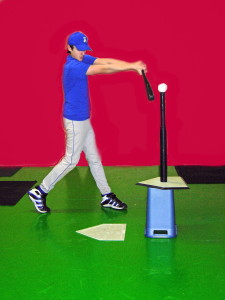 The Pre Stride
This is one drill that puts you is pre-stride position and help you get rid of the problems associated with swinging the bat. One of the first fundamentals is to find your power base as that will allow get to a position you feel comfortable with. Plus, in doing this, you need to make sure you are within the bat length you are using.